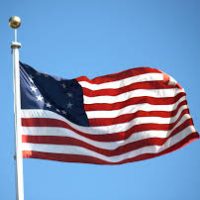 There are lots of great family events all weekend long!  If you are in town…check them out!
1.  Red, White and Lights – 4th of July Celebration
*****Star 100.9's Bill Bevins will Host!*****
4PM-10 PM AT MEADOW FARM CRUMP PARK
3400 Mountain Road, Glen Allen.
FREE!

A spectacular evening celebrating independence and honoring America's veterans. Wear your red, white, and blue and enjoy patriotic activities for the whole family, food trucks, and performance by the Richmond Symphony with a laser light show finale.
http://henrico.us/rec/places/meadow-farm
2.  Innsbrook Taste of Virginia
Saturday July 1st! 3:30-9:30
Innsbrook Pavilion, 4901 Lakebrook Dr., Glen Allen.
Tickets are $10. www.innsbrook.com
3.  Richmond Flying Squirrels are in town this weekend! 

Fireworks on both July 4th and July 6th!
4.  Ashland Fourth of July Parade
July 4
Starts at 11 a.m. at Henry Clay Elementary School to the Hanover Arts & Activities Center, 500 S. Center St.
Music, crafts, games and a patriotic pet contest
Free
5.  Independence Day Celebration & Citizenship Naturalization Ceremony
July 4th
9 a.m.-5 p.m. Virginia Historical Society, 428 N. Boulevard.
Free
6.  Free Fourth of July at Lewis Ginter
July 4
Free admission to Lewis Ginter on the 4th of July! Music from 1 till 4 and at 2pm there's a parade at the Children's garden! Includes Butterflies LIVE! & Wild Art
9 a.m.-5 p.m.
1800 Lakeside Ave
7.  A Richmond Tradition:  Dogwood Dell!
July 4
Music starts at 6:15….Fireworks at Dark! Bring a blanket and chairs!  Picnics are great!
600 S. Boulevard
Free
http://www.richmondgov.com/Parks/programmingDogwoodDell.aspx
8.  Chesterfield County Fairgrounds
Fun for the kids, food and music! 
10300 Courthouse Road
Free
July 4th
Music from  the 392d Army Band and other performers.  Fun for the kid's and food for sale!
Opens at 5pm with fireworks at dark!
Fort Lee, Prince George County.
Free (KidZone activity tickets will require a purchase)
10. Goochland Fourth of July Fireworks
July 4
Fireworks start at 9pm
Goochland Sports Complex
1800 Sandy Hook Road
Free
11.  Colonial Heights Fireworks
July 4
Fireworks at 9:15 p.m.
Off Charles Dimmock Parkway
You can view in the  Southgate Square/Walmart area.