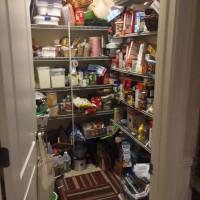 Closet Factory had quite a challenge building organization in my pantry!  The finished product is incredible.  Not only is it perfectly organized, it is gorgeous too!
It is wonderful to cook dinner with efficiency, I don't have a lot of time to get dinner done (otherwise, we'd be eating at 8pm) so getting in the pantry & pulling what I need without hunting for it,  is amazing!
Closet Factory also built organization into 2 hall closets for me!
This makes 4 projects that Closet factory has helped me with and I suspect there will be more projects.
Every piece is made right here in Virginia…nothing prefabricated!
Get a Complimentary Design Consultation!  A designer comes to your home, works up a design, you pick out all the finishes and you have to price before they walk out of the door!  And no pressure!
For 20 years Closet Factory has been building quality organization in Richmond Homes!
YOU WILL LOVE THEM!!!  Call for that complimentary consultation!  559-0001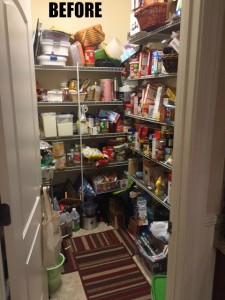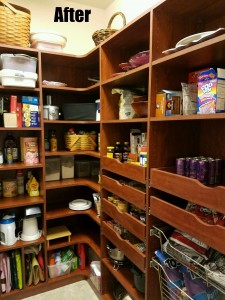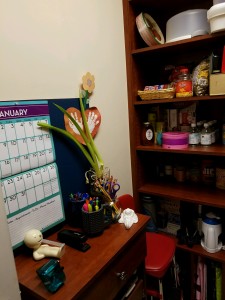 And the 2 Coat Closets!  (no before pics…you should thank me that you didn't have to see that!)